In order to provide the requested quality level and safety of a product continuosly, it is so critical to apply certain testing steps and inspections on raw materials, components, and assemblies of products during every phase of manufacturing proceses.
As Turcont, we follow certain written quality, inspection and testing standards during all stages of manufacturing, from material procurement to delivery of the final product to verify that all specified requirements of the customer are met.
Under the responsibility of this Division, we provide below services to our valued customers:
Procurement and identification of materials, parts, and assemblies and establishing traceability,
Production and assembly process controls,
Validating subcontracted equipments,
Controlling equipments supplied by the customers,
Keeping inspection and test records,
Maintaining of test, inspection, measuring equipments
DIMENSIONAL INSPECTION
Dimensional inspection procedure analyses the geometric characteristics of rough materials and machined parts to validate their compliance with design specifications. This control process confirms the accuracy of product features that can affect reliability and functionality.
With our expertise and latest technology measuring equipments we use, Turcont customers receive reliable measurement results so they can penetrate the new markets without hesitation on quality. This gives them a competitive advantage.
METALLOGRAPHIC EXAMINATION
Microscopic study of metals and their alloys is called as Metallography. Under this study, different manufacturing processes, such as forging, casting, welding, machining, coating and heat treating, are applied to change the microscopic features of metals.
Metals and their alloys are formed of crystals called as polycrystallines or as grains. In order to understand use of metal, the way of manufacturing and production history of metal, the metallographor examines the specimen by looking at shape, size, and configuration of the grains.
Microstructural examination produces quantitative information about below criterions of specimen;
size of the grain
distribution and amount of phases,
interfacial area per unit volume,
constituent phases' dimensions
CHEMICAL ANALYSIS
Chemical analysis is used to discover material composition. It provides information on ingredients, quality and composition of the materials used in manufacturing of the said product.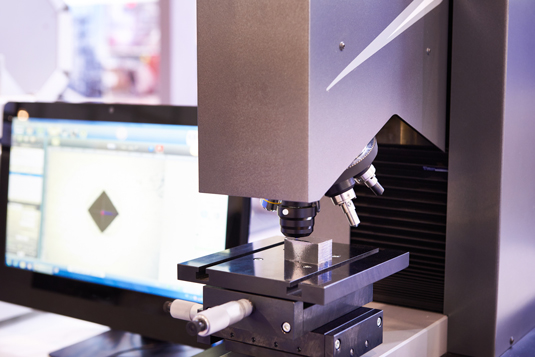 HARDNESS TESTING
Hardness test is defined as measuring of material resistance to penetration. If the material is harder, the resistance to penetration is greater. It is all about the material's mechanical properties. Hardness is influenced by several factors, such as grain size, strain hardening, microstructure etc.
When hardness increases, this also brings increase of yield strength and ultimate tensile strength (UTS) so specifications require hardness tests instead of tensile tests.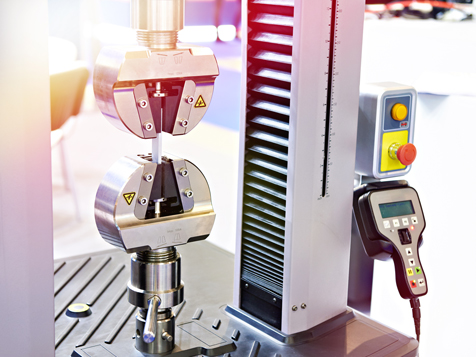 TENSILE TEST
Under destructive material testings, the most important testing method is is the tensile test. It is carried out pulling force (tensile force) to a material in order to gauge the sample's response to the stress. This helps us in figuring out material's strength against streching out.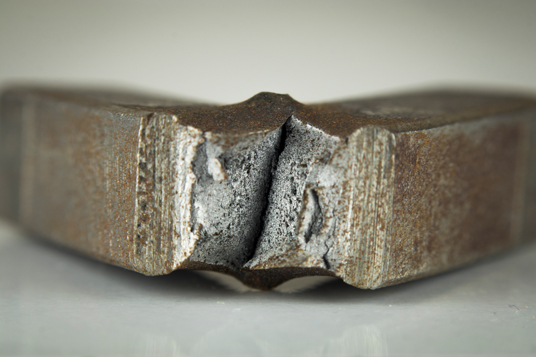 IMPACT TESTING
This test provides a method with rapid loading and it is suitable for toughness property of a material or determining the cleavage fracture tendency. This test is not for revealing the values of material characteristics.
The notched-bar impact strength used in impact test helps us only in rough selection of materials for a specific task rather than figuring out exact strength calculations.
NON - DESTRUCTIVE TESTINGS (NDT)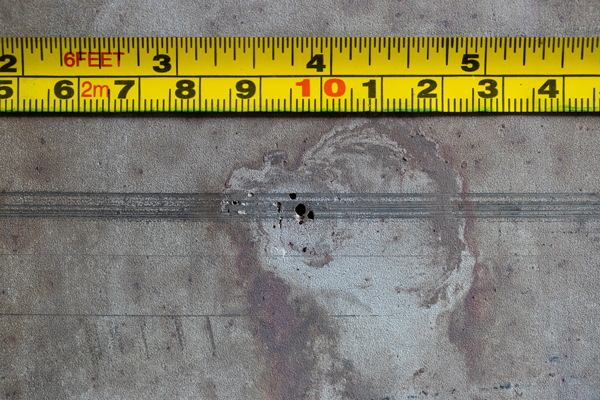 VISUAL INSPECTION (VT)
The main purpose of this original testing method is to detect surface defects such as corrosion, misalignment of parts, physical damage and cracks by using visual observation of the surface. It is the most effective nondestructive testing style.
LIQUID PENETRANT TESTING (PT)
Liquid penetrant testing, also named as dye penetrant test, discovers surface cracks and pores by practising capillary forces in order to make them visible. Several surface breaking flaws such as porosity, laps, and cracks can be detected with this method.
MAGNETIC PARTICLE TESTING (MT)
This test method is used to detect discontinuities and defects located on surfaces and in shallow subsurfaces up to 2 mm deep, which is hard to see by naked eye.
It is conducted by using ferromagnetic particles under magnetic fields on inspected areas of the tested item. The purpose is to discover the defect by presence of a flux leakage field. These applied ferromagnetic particles are suspended in a liquid or in air.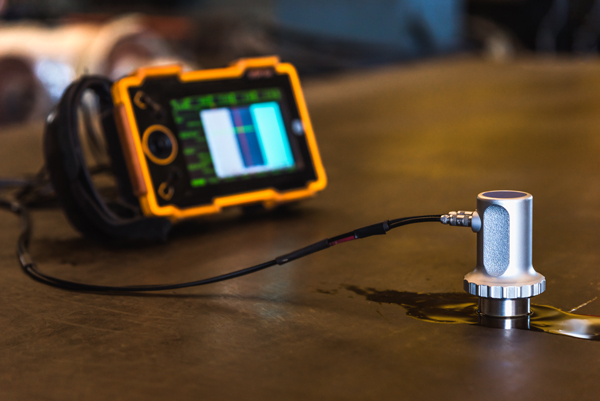 ULTRASONIC TESTING (UT)
The ultrasonic inspection is crucial test for safety relevant components. Invisible problems and covered inhomogenities can be discovered and localized by applying this test. It also provides wall thickness measurements beside flaw detections.
RADIOGRAPHIC TESTING (RT)
This test uses either gamma rays or X-rays to view the interior of a component. It is utilized to discover flaws in pressure vessels and valves in petrochemical industry. It is also exercised in inspecting weld repairs.
RT is offering several advantages compared to other non-destructive techniques. These are;
does not require too much surface preparation,
easy to use in the fields and at elevated positions thanks to its portability,
can be used on variety of materials,
Collected data can be saved for later analysis.
HYDROSTATIC TESTING
By applying this method, coherence of vessels is tested under pressure for discovering leaks, proving the strength and validating performance.
Hydrostatic Testing is one of non-destructive tests, however; if a failure occurs and the piece does not meet the durability or performance specifications, the vessel may become unusable.
When / after applying this test, there are several indicators show inadequate vessel quality. These are;
leakage through the product and malformation,
a decrease in the applied pressure,
bulging or distortion in the product