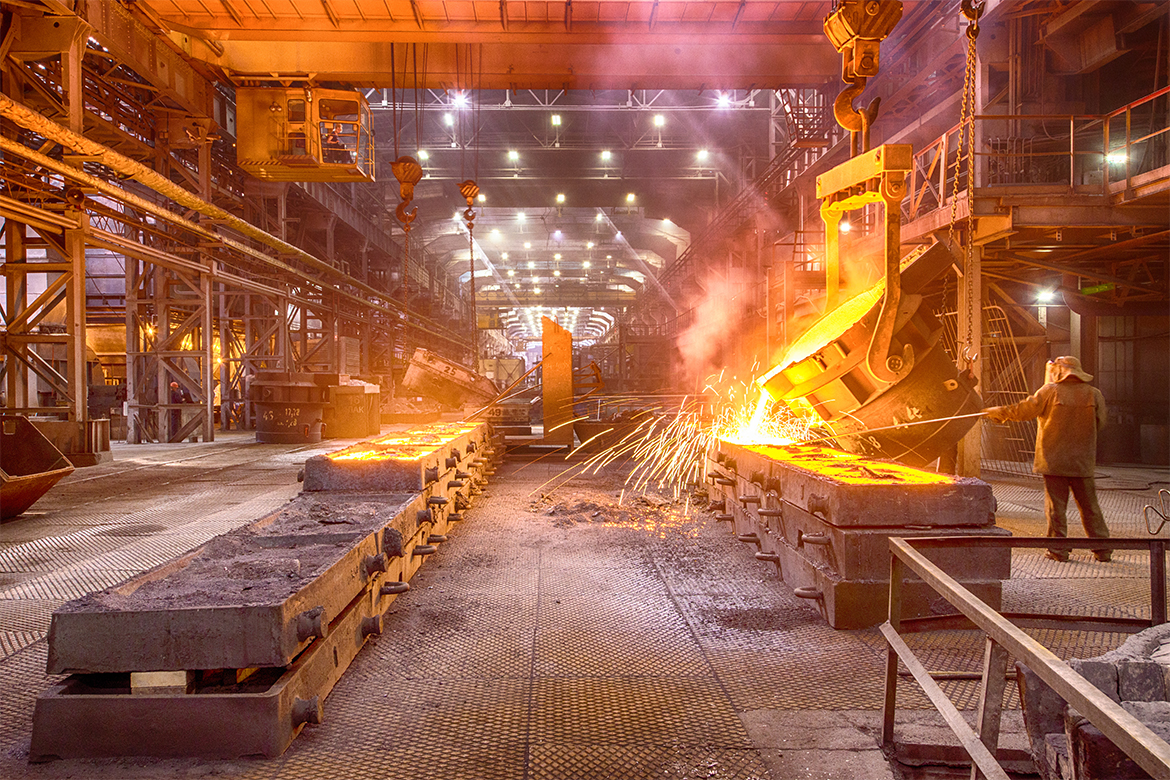 Turcont Engineering & Manufacturing Ltd applies below foundry and casting processes depending on customers' requirements:
CHEMICALLY BONDED SAND MOULDING
SEMI - AUTOMATIC MOULDING
Moulds of the highest quality are a key prerequisite to high quality castings. Our automatic moulding process uses high quality moulds and the flexibility of producing products between 1,0 kg and 60 kg, resulting in a wide range of applications at an economic cost.
Typical production rate: 140 moulds / hour
Max. mould dimensions: 700 mm x 600 mm x 250 mm x 250 mm
Typical tolerance: 0,15 mm
Advantages
Economical and reduced energy usage - hence friendly to the environment.
Utilizes low-cost sand moulds with economical mould costs.
Production efficiency resulting in low production manpower requirements.
Automated process results in higher and more predictable quality and less defects.
Increased dimensional tolerances requiring less post-casing machining.
Particularly suitable for high volume orders due to the high production rate.
CHEMICALLY BONDED SAND MOULDING
Chemically Bonded sand moulds utilize sand that is mixed with a binder and hardener (furan resin) giving especially smooth surfaces, while producing high-quality products with high precision in dimensions. When extra-large castings or high strength is required, this may be the best choice.
Typical production rate: 12 moulds / hour
Max. mould dimensions: 1.600 mm x 1.200 mm x 500 mm x 500 mm
Advantages
High mould strength while using limited amount of furan resin combined with sand reduces cost.
Lower free formaldehyde levels result in less odours and hence better operator conditions and pollution.
Mixing furan resin with sand lowers viscosity resulting in easier mould mixing and component measurement.
Results in castings with high precision, smooth surfaces and more defined edges.
Sand mould mobility is improved with the addition of resin resulting in good mobility and reduced sand workload.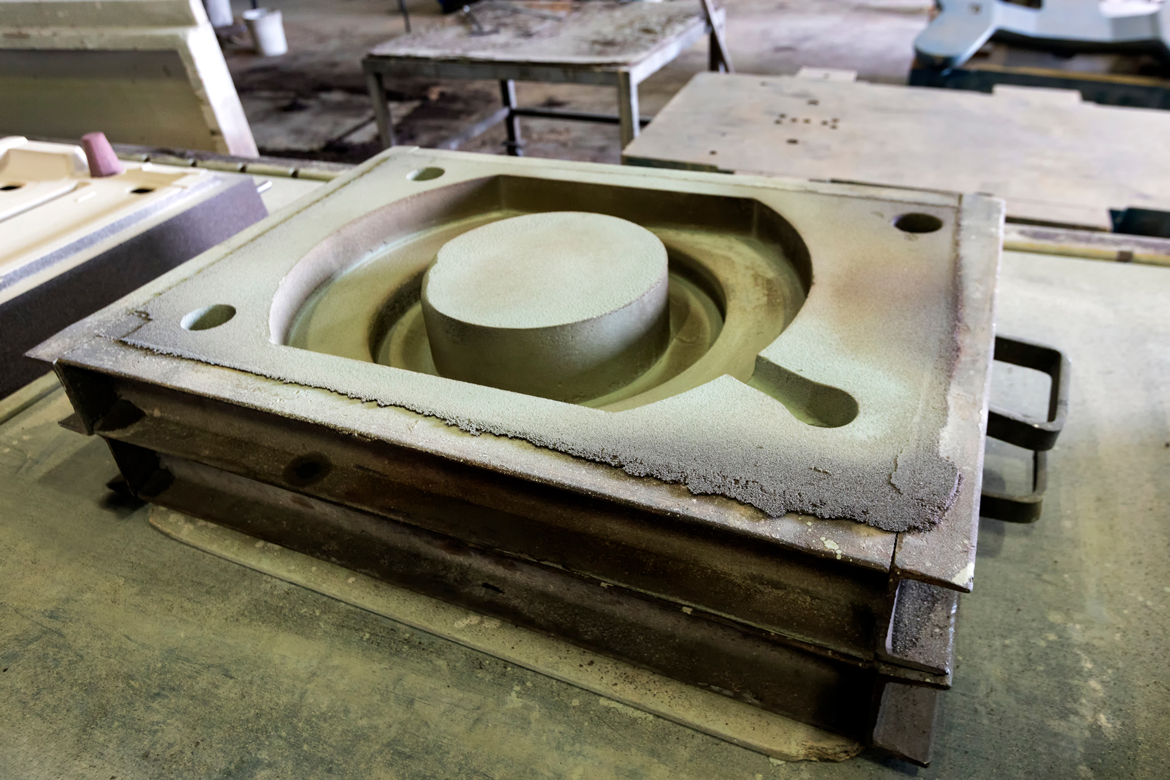 Hand moulding would be a good choice for small volume orders and small sized parts as it provides flexibility and simplicity. If moulding machines are not suitable for large parts, then hand moulding can be used for this operation as well.
Max. casting weight: 6.000 kg
Max. mould dimensions: 3.500 mm x 3.500 mm x 2.000 mm
Advantages
Suitable for various casting materials
Can accommodate complex shapes
Suitable for large castings
Economical tooling and equipment
Reduced preparation time
Investment casting dates back thousands of years. The mould is formed by using a wax or polymer pattern and is surrounded, or "invested", into ceramic slurry that hardens into the mould. This is a repeated process to increase thickness and strength. Investment casting is known as "lost-wax casting" because the wax or polymer pattern is melted out of the mould after forming and the casting material poured in. Moulds are broken after casting but still allows parts with complex geometries and intricate details to be created.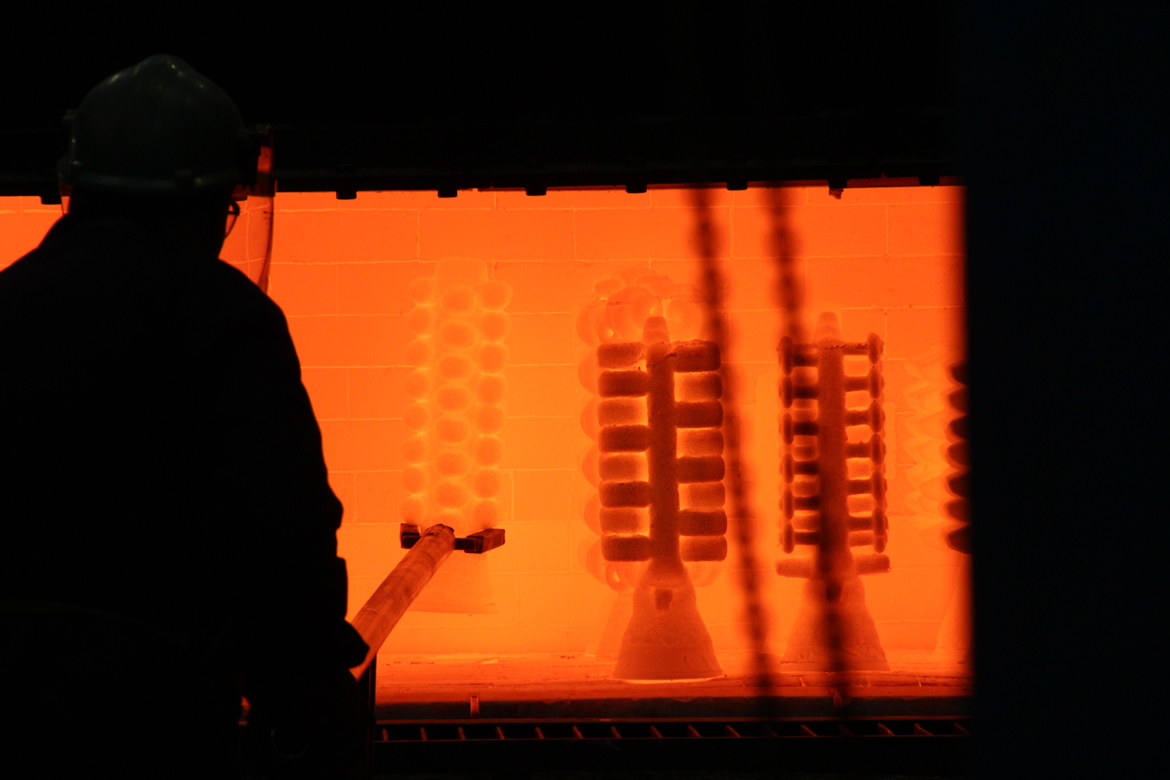 Advantages
Investment casting is good for casting of parts with complex shape and complicated structure as single piece.
In order not to have cold shut defects in casting, this process can be used for thin sections down to 0,40 mm (0,015 inch) thanks to its features of being short length or shallow depth.
Investment casting achieves tighter tolerances up to 0,075 mm (0,003 inch) and perfect dimensional accuracy.
Investment casting process has significant feature of reaching perfect surface finishing (typically around 1,3 – 0,4 microns RMS Ra) without any additional afterworks.
This process provides opportunities to work with wide range of materials such as aluminum alloys, cast iron, and non-ferrous alloys. It is chosen especially for high-temperature alloys.
Wall draft can be eliminated in certain cases.
No flash occurs on the cast thanks to not having parting lines. However, those parting lines can be observed in the wax patterns coming from the master die.
No need for post-machining processes or minimizes this need down to between 0,4 mm to 1 mm (0,015 inch to 0,040 inch)
For the products with high-melting temperature and / or made from difficult-to-machine metals that are hardly casted with plaster- or metal mould processes, investment casting could be a good choice.
SEMI – AUTOMATIC MOULDING
For a single part, we are able to work with different product weights varying from 1,0 kg to 80 kgs. This enables us to offer wide range and economical solutions to our customer.
Typical production rate: 30 moulds / hour
Max. mould dimensions: 600 mm x 700 mm x 200 mm x 200 mm
Advantages
High quality and stability.
Improves manpower utilization and production efficiency
Lowers operating cost and reduces energy usage - hence becomes environment-friendly.
Semi-automatic moulding makes it ideal for small to medium production volumes.
Allows high dimensional tolerances and accuracies, as a result, diminishes machining operations.
Use of green sand keeps casting costs down.
More consistent quality, improved part surfaces and reduced casting errors
Shell Moulding (Croning process)
The shell mould is a simple thin mould of sand held together by a thin hardened resin "shell". Thanks to mould's smooth and inflexible surface, the liquid metal flows easily through the mould cavity during the casting process. This feature of shell moulding allows producing complex, thin, smaller parts and their sections with very good surface finish.
Advantages
Good surface quality and definition.
High dimensional accuracy.
Enhanced metal's micro-structure.
Improved machineability.
Reduced risk of internal blowholes due to shall permeability.
Improved minimum thickness control.
Draft angles possible between 0,5° and 1°.